Here's what I made during our New Year's eve celebration. I made a Creamy Chicken Alfredo Pasta. This dish is easy to make. If you are interested in making this dish, the recipe is provided below. Thanks!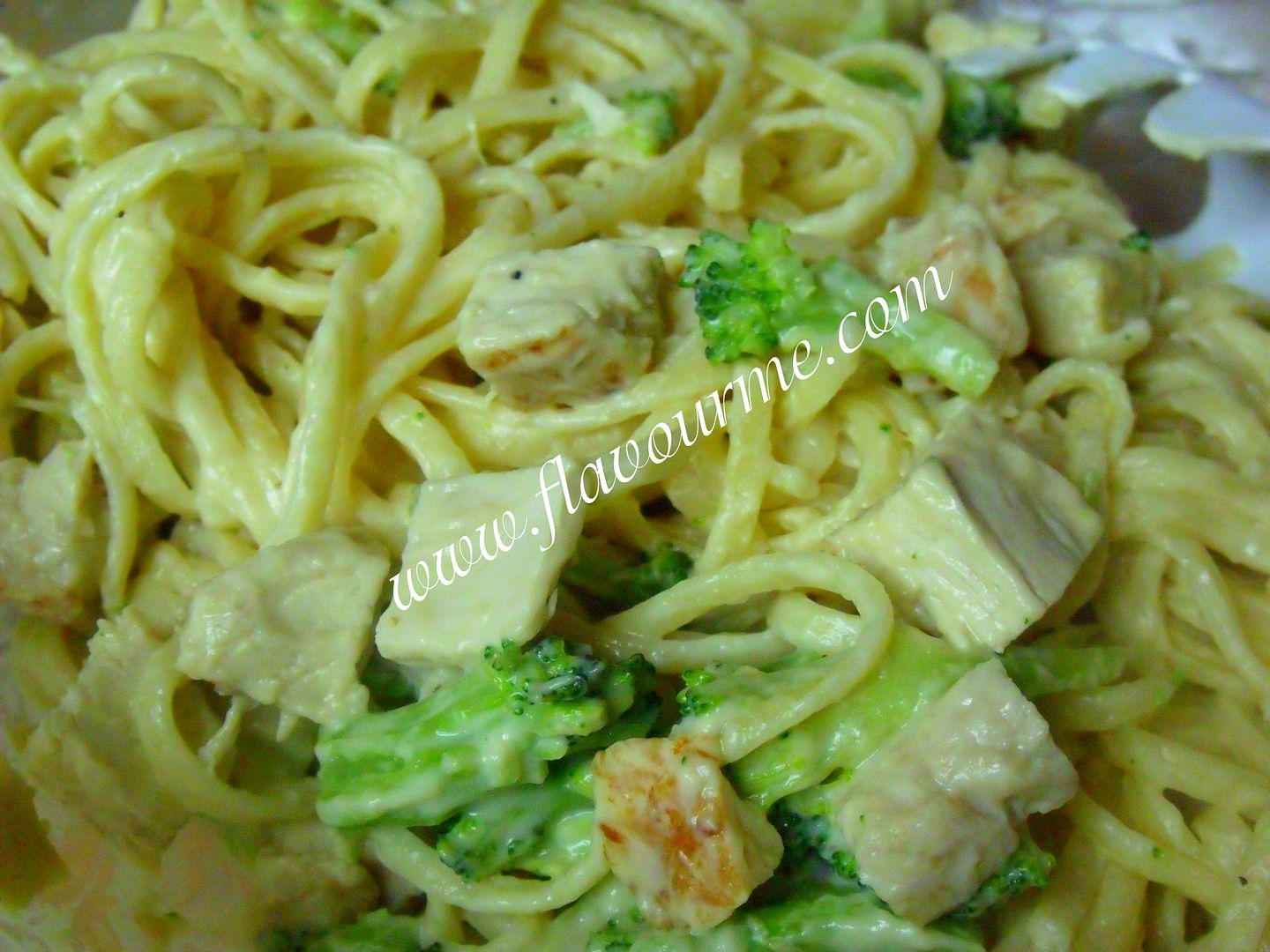 Ingredients
* 1 pound spaghetti pasta
* 1 1/2 cups butter, divided
* 1 pound skinless, boneless chicken breast halves - cut into cubes
* 2 (16 ounce) containers whole milk ricotta cheese
* 1 pint heavy cream
* 1 teaspoon salt
* 1 cup grated Parmesan cheese
*broccoli florets
Directions
1. Bring a large pot of lightly salted water to a boil. Add fettuccini and cook for 8 to 10 minutes; drain.
2. Melt 2 tablespoons butter in a large skillet over medium heat. Saute chicken until no longer pink and juices run clear.
3. In a large saucepan combine ricotta cheese, cream, salt, Parmesan cheese and remaining butter. Cook over medium heat until well combined, about 10 minutes. Stir in cooked pasta and chicken; cook until heated through. Add the broccoli florets. Serve with garlic bread.